Starter guide
Welcome to Opinum Data Hub. First time using our Data Hub ? Learn how to start using the platform and enjoy analysis of your data.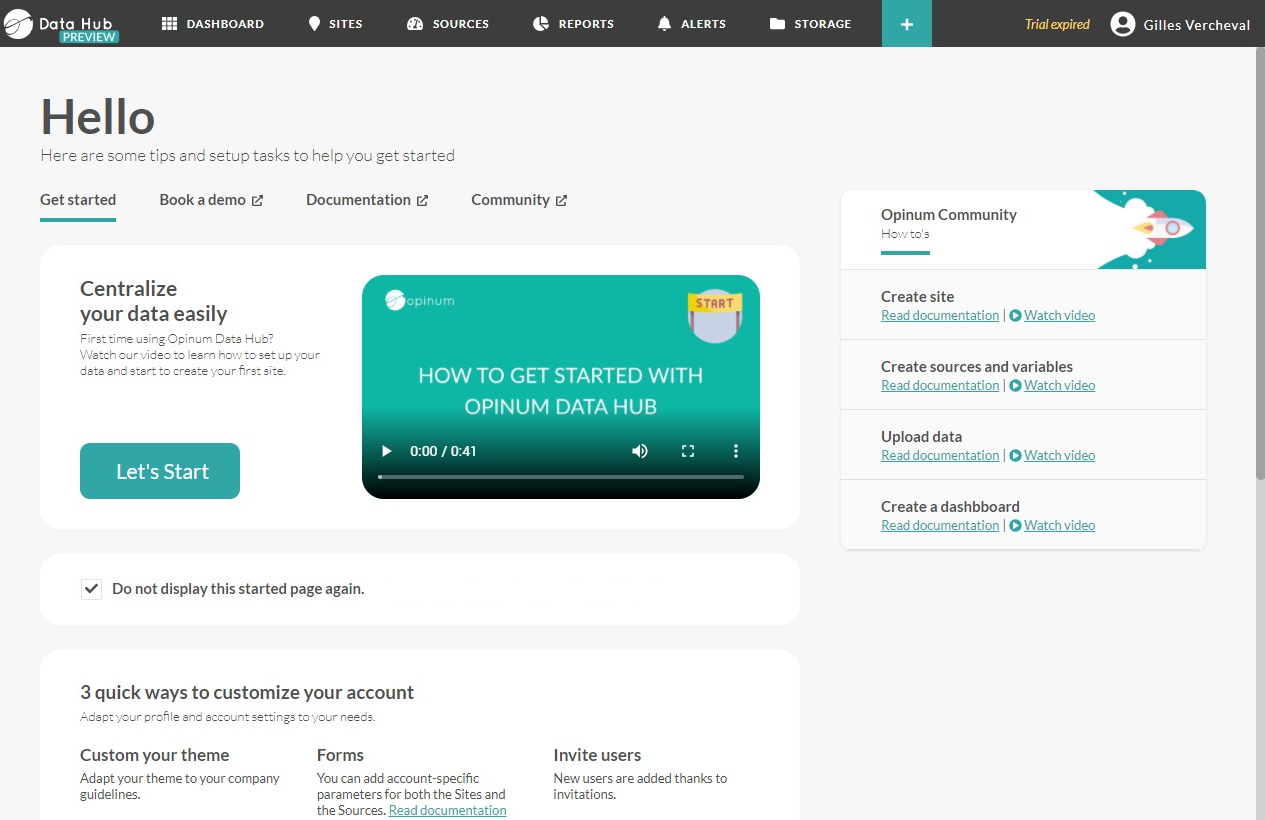 You will find a definition on all those concepts on our glossary
Create your first site
In Opinum Data Hub a site represents a physical or logical site (location, building, zone, ...) and that is a container of energy sources. A site is defined as a location (address) and a set of general properties and customized data.
Create your first source and variables
A source represents a physical or logical device (energy meter, air quality meter, ...), linked to a site. The source will contains variables where the data of the meters will be uploaded.
Upload data
Once your sites and sources are created, it's time to send data in Opinum Data Hub. There are several manual and automatic ways to connect to Opinum Data Hub and upload data in it.
Invite users
There are several levels of users rights. New users can be added thanks to invitations.
Enjoy your data
You are now ready to enjoy your data and export it, visualize it and check data quality.