Profile
Each user in Opinum Data Hub has a profile page. This page displays personal information and allow edition, reset password and link external services.
Edit personal information
All personal information can be edited except the user name and the email address. If you ned to edit those fields, please contact our support team https://help.opinum.com/ticket.
Change password
If you need to modify your password, click on the Reset password button. The reset password pop-up will appear.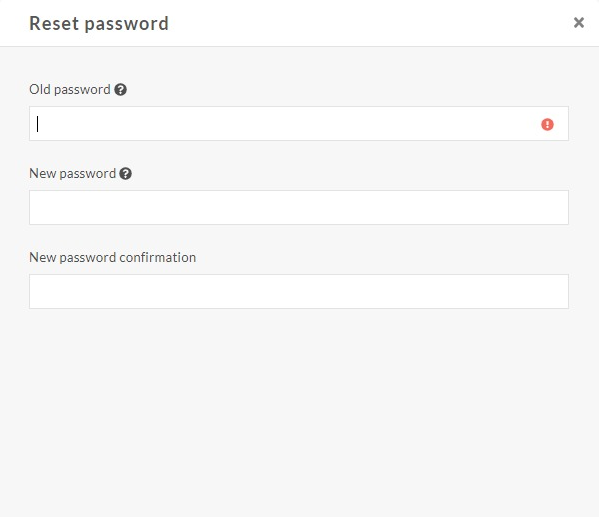 You will need to encode your current password and to encode twice your new password, for security reason.
Important
To choose your password use 6 or more characters with a mix of capital and lowercase letters, numbers & symbols.
Click on the Confirm button and your new password will be changed.
Link external services
Opinum Data Hub can by linked to external service to push or pull data. Those connections can be done as an account level by managers, or at a user level by any user.
At an user level go on Profile > Settings > and click on the Add External Service button. In the pop-up click on the service you want to add.