Create sites
First step to enjoy Opinum Data Hub once your account is created, is to create your first site.
To create a site, click on the + in the menu displayed on every page and click on Add site.
Create a new site

You can open this pop-up also from the Sites page, by clicking on the Add site button.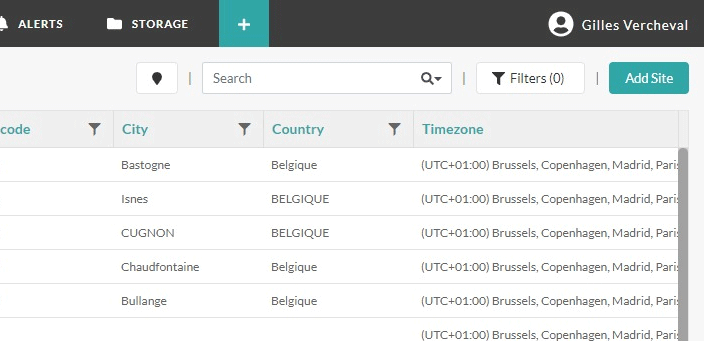 The pop-up of Sites creation appears.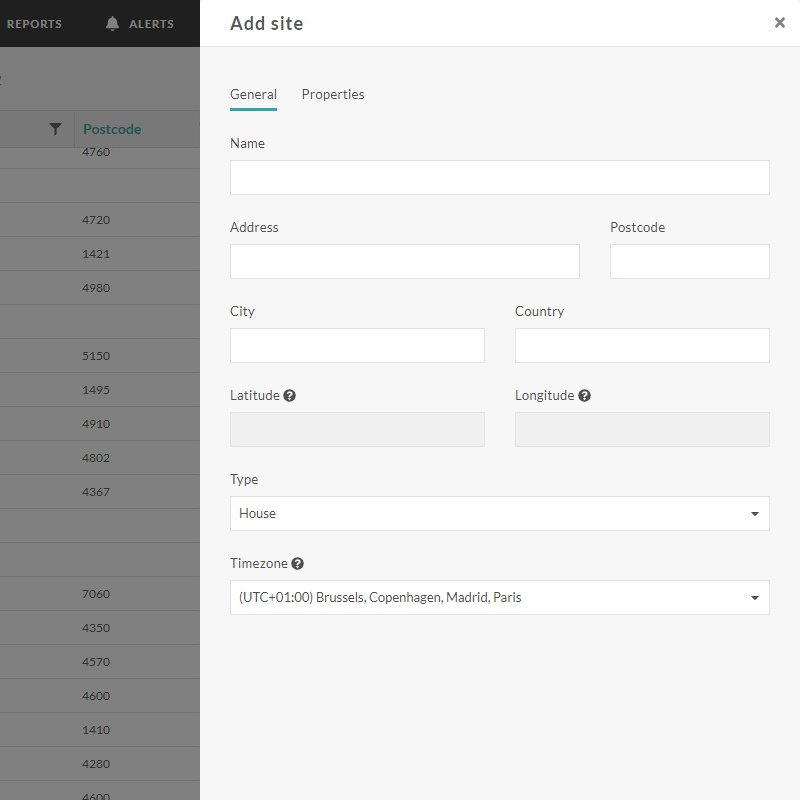 Choose site name
This name will be visualized in the platform Opinum Data Hub. It does not have to be unique, as soon as a unique ID will be given automatically at the creation of the site.
Select the type
Pick in the drop-down the type of your buildings. You will be able to filter your sites by types.
Encode the address
The postal address of the site is optional for the site creation. It can be added after the site creation.
Opinum will generate geopoints based on the postal address and it will allow you to display your sites on maps, in the dashboards.
Learn more on maps.
Select the timezone
Pick the timezone of your site. The timezone of the site will be used to display the data in Opinum Data Hub (for example in the dashboards, reports, alerts, etc.). You will specify the timezone in which the data is ingested in the source.
Important
If you change the timezone of an existing site, the data that is older than five years or further than 2 years ahead in the future will not be impacted. This means that the time zone will not be converted and the initial one will be kept when displaying these data.
Save the new site
Once all the fields of the new site are filled, click on the Save button.
Your new site will be immediately created, and you will find it in the Sites page.
Once your first site is created, it's time to create your first source.