Synco by Siemens
Synco is a building automation and control system for small and medium-size buildings. It offers all the products and tools for complete system solutions: Primary plant control Room automation (both HVAC and electrical) Multi-site, remote operation and management Remote energy monitoring and billing The latter is enabled by connecting Synco IC with Siemens remote metering products and solutions.
Create trends in Synco-IC platform
To create Siemens sources in Opinum Data Hub you should first create trends in the synco IC platform.
Login with your Siemens account
Go on the Web access and open the File transfer page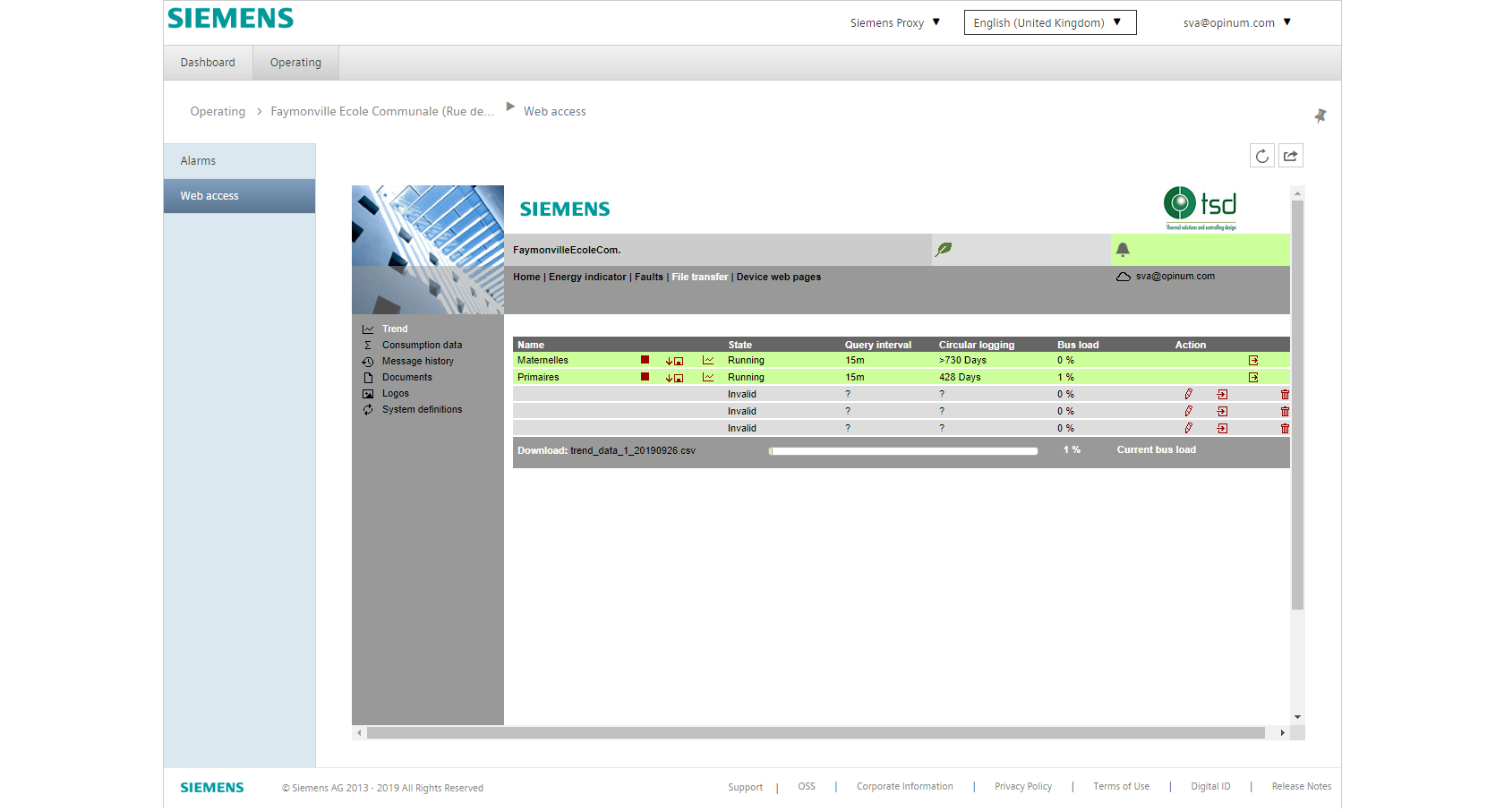 For each device you want to connect, create a trend.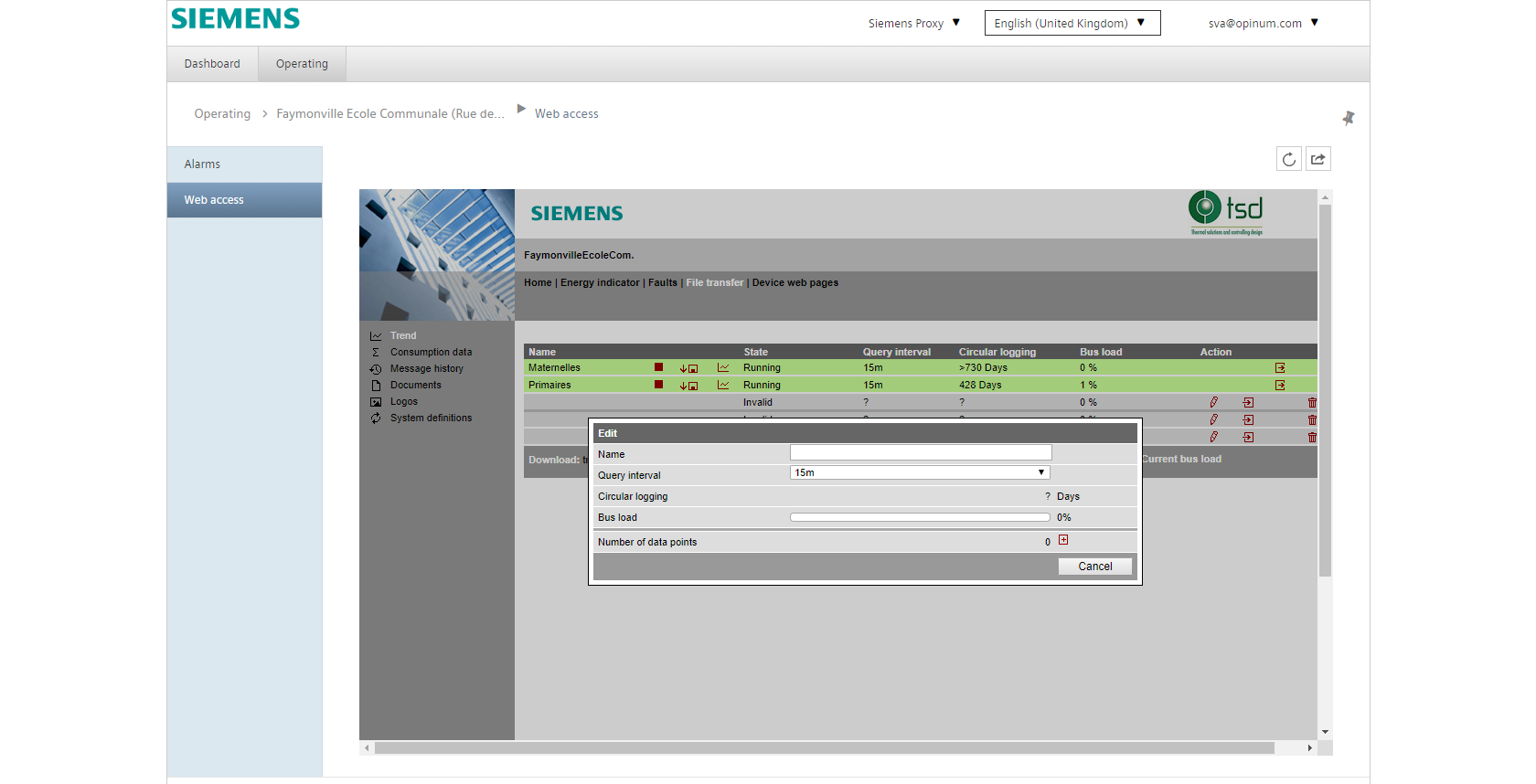 Connect your Siemens account
Come back on the Opinum Data Hub, and open the Creation source pop-up.
Click on Siemens, choose a site and connect your Siemens account.
You can also connect your Siemens account at a user level or at an account level in the Account pages.
Create your sources
Once your Siemens account is connected with opinum, you just need to choose your installation and your trend file.
The available data appears. you can select the one you need to import into Data Hub, and choose one by default. A source will be created by installation, and variables by data available.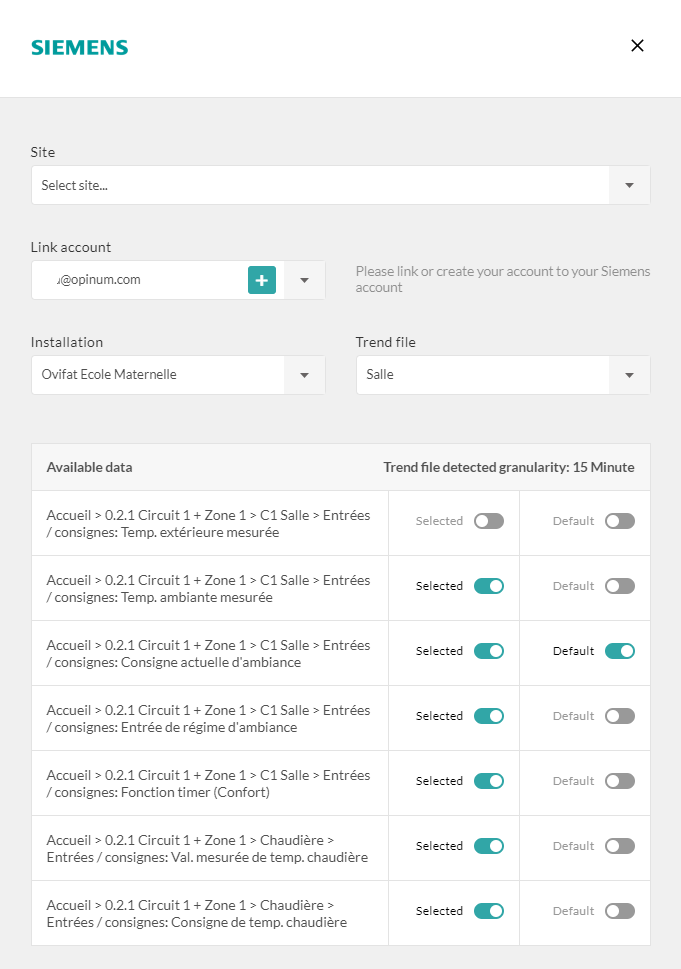 Click on the Save button. the sources and the variables are created, and the data is imported into the new variables.