Invoices
In this tab you will be able to store all the invoices of your site.
To upload an invoice for a site, go on the Sites page, select a site and click on the Site details button. The Sites details page opens. Click on the Invoices tab.
Click on the button Upload to open the Invoice pop-up.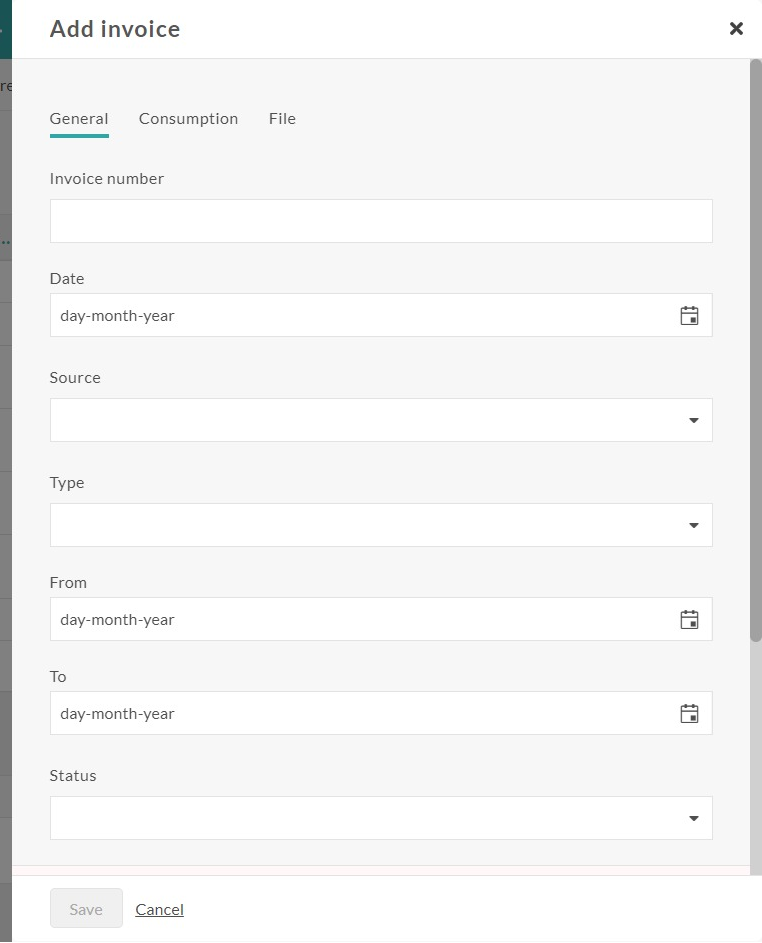 Upload your invoice
You can drag and drop the file in the pop-up or browse your computer to find it. The invoices will than be stored in the Storage.
Fill the fields
Invoice number: enter invoice number
Invoice date: enter the data of the invoice
Select source: select the type of invoiced energy consumption
Type: select the type of invoicing (regularization, adaption or deposit)
From – To: period of invoicing
Status: status of invoice (none, overdue, paid, unpaid)
Quantity: value of consumption
Unit: unit in which quantity is indicated
Amount excluded VAT
Amount included VAT
Click on the button Save.
Manage invoices
Once invoices are created they can be edited and deleted.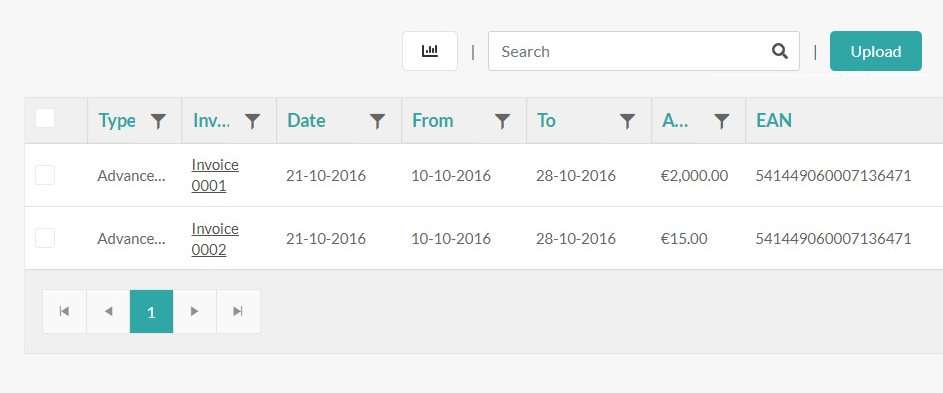 The list of invoices can be filtered by period, sources or types.
You can also display a graph with the total amount invoices by month, by clicking on the graph icon.
Edit invoices
To edit an invoice, click on its number. The Invoice pop-up will be displayed. Edit the fields you need and click on the Save button.
Delete invoices
To delete an invoice, select it by clicking the check box at the right of the box. Click on the Delete button that will appear. A confirmation pop-up will be displayed. Click on the button Confirm to delete the invoice.
Warning
When an invoice is deleted, the data can't be retrieved.
Export invoices in reports
Invoices can be exported in a report. The invoices will be displayed in a dedicated sheet in the Excel reports, and in a dedicated page in PDF reports.
Go on the Reports page and create or open a report.
In the Metadata section, switch ON Include invoices and fill the name of the sheet.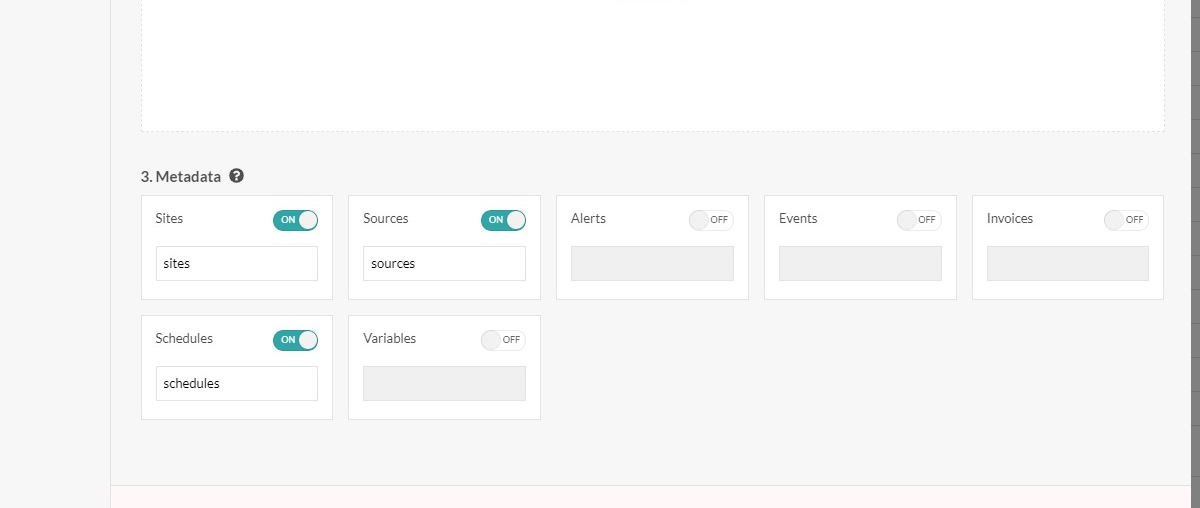 Click on the Save button.