Opisense 4.17
This release introduces a new connector to create sources: Ewattch (TYNESS-ENERGY with Rogowski and pulse).
Release date: 21 March 2019
Improvements
New connector: Ewattch
Ewattch develops wireless connected sensors and innovative software. For the moment the sensor TYNESS-ENERGY with Rogowski and pulse can be connected to Opisense directly from the Sources creation pop-up.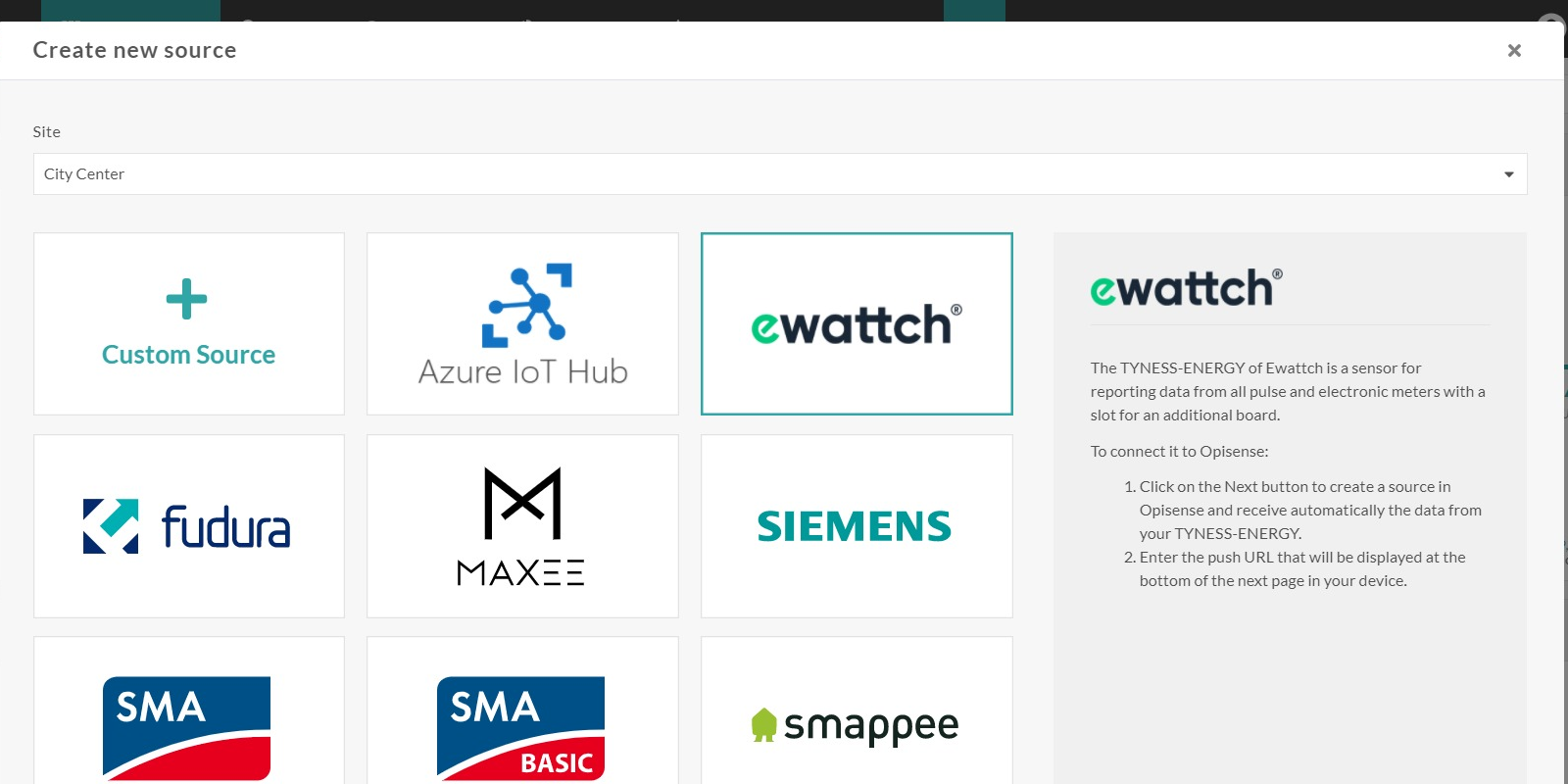 Select all in sources, reports and alerts pages
It's now possible to select all the items of columns. It is useful to do a large selection of items: select all and remove the one that are not needed. By default all the items are displayed in each column.
Translations in Dutch, French and German
Severals labels were not translated in Opisense. We've improved our translation tool to prevent it.
Bug fixes
Fix bug preventing the value tile to be displayed in internet explorer
Fix bug preventing managers to edit source types and energy types of sources
Fix design bugs