Opisense 4.16
This release is the first one in 2019, all Opinum staff wish you a Happy New Year! This release revamps the alerts page, improves the reports page and fixes bugs.
Release date: 17 January 2019
Improvements
Revamp of alerts page
Filter & sort
The Alerts page is now displayed like the Sources and the Reports pages. It's possible to sort and filter alerts, customize data displayed and save this set of data as a view.
New columns can be displayed:
ID
Frequency
Granularity
Next execution date
Created by
Created date
Updated by
Updated date
Next page to be revamped will be the Storage page.
Alert history tab
The alerts history tab has been revamped as well. It's easier now to filter by status.

You can also edit status in bulk. Just check the boxes, and the action bar will be displayed at the bottom of the pop-up.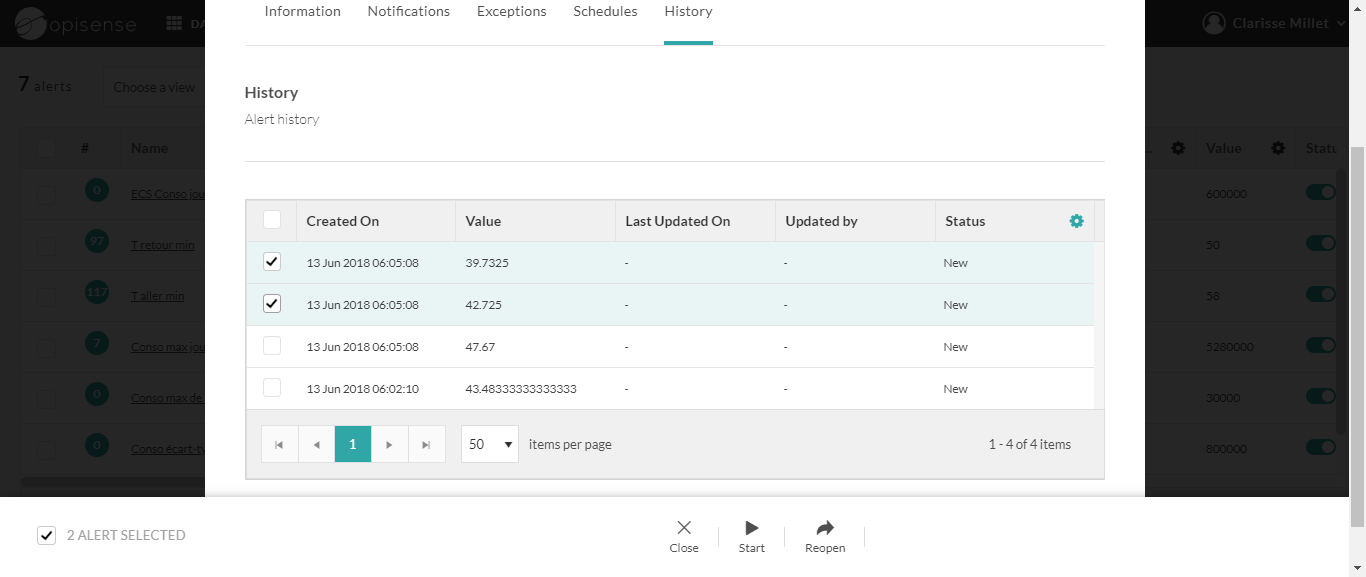 Improve Reports page
Three new columns can be added in your reports page:
Creation Date
Edited by
Last Edition Date
Bug fixes
Fix bug preventing raw alerts to fire correctly
Fix bug preventing to filter and sort on energy type in the Sources page
Fix bug preventing to run last report of the Reports page
Design bugs fixes